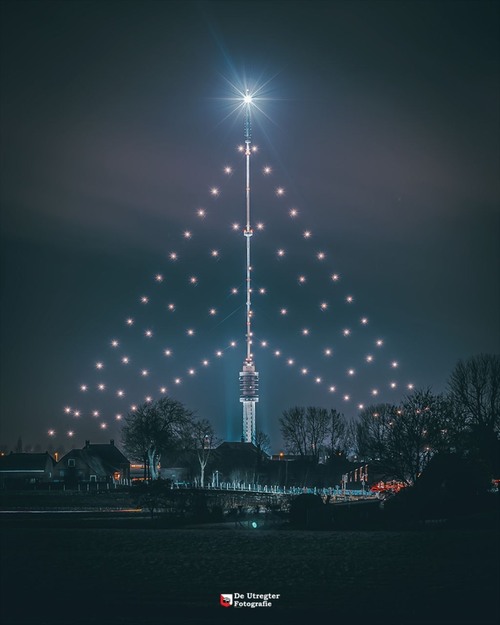 Gerbrandytoren is a 45 m tall tower with a unique combination of tower, bridge and sculpture, located in IJsselstein, Netherlands. It was constructed in 1975, as part of a radio link system employed by Dutch radio and television stations. Designed by architect Cees Lingen, this unusually shaped tower houses a bridge-like element which holds the concrete block. The upper section of the tower consists of vertical elements, scattered in different orientations. At the top, there is a dome of reinforced concrete and a large antenna, which sends signals to Amsterdam. Not only is the tower a striking sculpture in its own right, but it also serves as a vantage point looking all the way to Utrecht and Amsterdam, allowing visitors to enjoy panoramic views of the surrounding nature reserve.
🌦 天气信息
从应用程序获取天气信息等。免费下载!
🚕 到那里怎么走?
从应用程序获取路线信息(驾车、步行、公共交通等)等等。免费下载!
💬 建议和意见
The Lights on the support lines of the Gerbrandytoren, are there only in the last month of the year. Normaly past 5 december and are on for ± month.