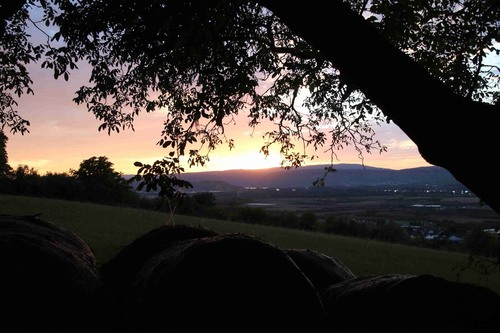 Gau-Algesheim is a small village located in the beautiful German wine region the Rhine-Hessian Ried. It is situated just south of Mainz but is closer to the historic city of Worms. The village has a charming and interesting atmosphere with many quaint buildings, old churches, and suggestive cemeteries. Food lovers will find some great venues to visit as the city is renowned for its excellent food and wine.

Walk around the village to take in the peaceful and romantic atmosphere. The narrow winding streets, old churches and terraced vineyards create a unique atmosphere. The town's pride and joy is the beautiful medieval castle - Burg Gudenau, with its moat and stone walls. Explore the remains of the old Roman villa in the city center. There are several Roman ruins, namely the crypts and mansion ruins. This is a great place to learn about Roman history and culture. The local council has invested a lot of money in transforming the town into an attractive tourist destination with many small artisan bakeries and winebars located on its main street. Head down to the harbor to see some local fishermen and to observe the steamboats taking tourists up and down the Rhine River. Gau-Algesheim is ideal for photographers that are looking to capture the essence of a traditional German village. With its small cobblestone streets, tasteful art galleries, and stunning views of the Rhine River valley, Gau-Algesheim is guaranteed to provide memories that will last a lifetime.
🌦 Информация о погоде
Получайте информацию о погоде и многое другое из приложения. Загрузите его бесплатно!
🚕 Как туда добраться?
Получайте информацию о маршрутах (на машине, пешком, на общественном транспорте и т. д.) и многое другое из приложения. Загрузите его бесплатно!