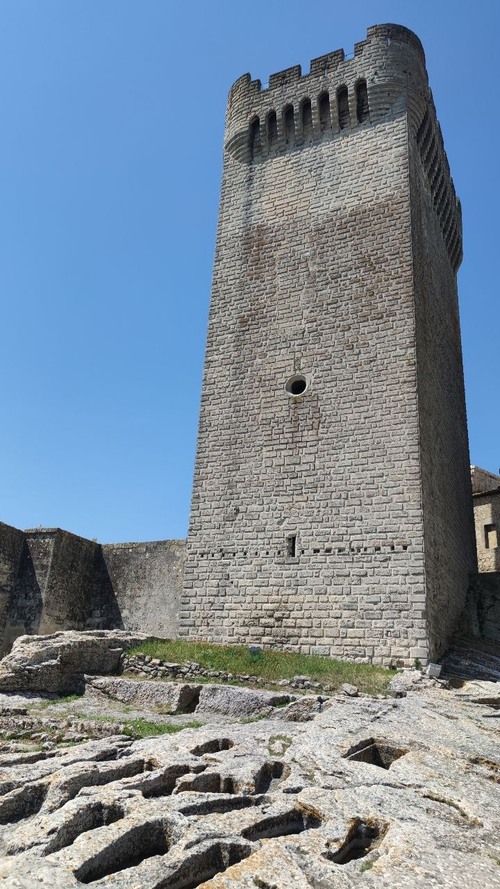 The Abbazia di Montmajour is an abbey perched atop a small hill outside the city of Arles in Southern France. It was built in the 10th century by Benedictine Monks and was an influential religious and artistic center of the region for centuries. The abbey's ruins are a reminder of its long history, featuring both Romanesque and Gothic styles.

The abbey can easily be reached by car or bus, with a small parking lot by the entrance. A pathway leads up the hill to the abbey, offering a pleasant walk through olive groves and fields of lavender. Spectacular views of the countryside and the sea can be seen from the top. Practice caution while walking up, since parts of the path are steep and sloped. The interior of the structure is most impressive, with its vaulted ceilings, gothic columns, and ancient frescoes. Step back in time and explore the winding hallways and hidden chambers. A few of the abbey's Tombs are open for viewing, with some finely carved sculptures. In 2010, the abbey was listed as a World Heritage site by UNESCO. It remains largely unrestored, and is a great destination for those looking for an atmospheric and tranquil visit.
🏨 Хостелы
🌦 Информация о погоде
Получайте информацию о погоде и многое другое из приложения. Загрузите его бесплатно!
🚕 Как туда добраться?
Получайте информацию о маршрутах (на машине, пешком, на общественном транспорте и т. д.) и многое другое из приложения. Загрузите его бесплатно!