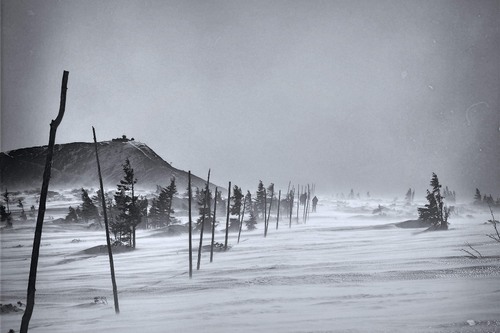 Zamieć na szlaku is a special place in the Polish mountain range, Karkonosze. It is situated near the top of the mountain and offers breathtaking views of the Karkonosze valley and its surroundings. This deforested area of the mountain creates a magical atmosphere, befitting the nickname "magical arms of mountains" - the area looks like a strange, twisted formation of an arm-shaped valley. While the overall scenery of the rocky peaks, dark outlines of the clouds above and bright green valleys below remains almost untouched by modern civilization, the tourist infrastructure of the area has been developing in the recent years. Now, visitors can enjoy a variety of ski tracks and adventure activities like mountain climbing and paragliding. Tourists and locals alike can choose from numerous restaurants, hostels and guesthouses situated in the area.
🌦 Informasi cuaca
Dapatkan informasi cuaca, dan banyak lagi, dari aplikasi. Unduh secara gratis!
🚕 Bagaimana menuju ke sana?
Dapatkan informasi rute (dengan mobil, jalan kaki, angkutan umum, dll), dan banyak lagi, dari aplikasi. Unduh secara gratis!