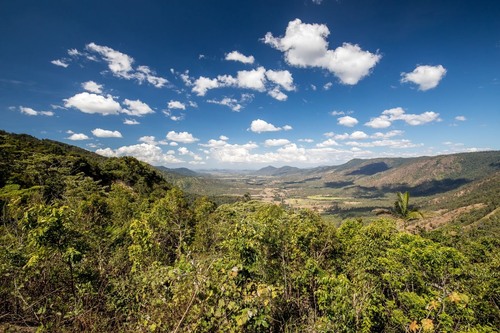 Valley View lookout in Eungella is an absolute beauty. As the highest mountain peak in the Clarke Range, it is one of the best ways to get a stunning view of the surrounding countryside and the Pioneer Valley below it. From this vantage point, visitors can see the Cascade Plateau, Pioneer Valley, and the Coral Sea in the far distance. It provides some of the best hiking trails and enjoyable picnic spots in Eungella, so you'll find plenty of chances to immerse yourself in nature in this area. One of the main attractions here is the spectacular Clarke Range, which includes the Murphy's Creek Nature Reserve and Clarke Range National Park. There are also plenty of other attractions around the area, including some of the most beautiful waterfalls in Australia. So explore the area through various trails, try to spot some of the region's unique wildlife, and don't forget to bring your camera for some incredible photo opportunities!
🏨 Hostel
🌦 Informasi cuaca
Dapatkan informasi cuaca, dan banyak lagi, dari aplikasi. Unduh secara gratis!
🚕 Bagaimana menuju ke sana?
Dapatkan informasi rute (dengan mobil, jalan kaki, angkutan umum, dll), dan banyak lagi, dari aplikasi. Unduh secara gratis!