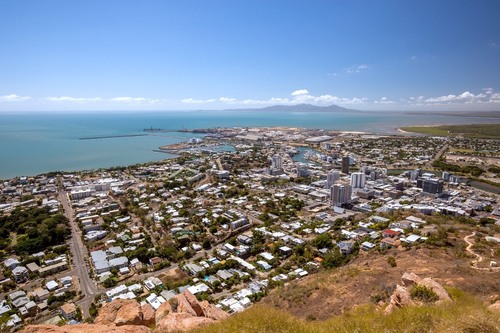 Townsville is a vibrant coastal city in the tropics of northern Queensland, Australia. An outdoor enthusiast's paradise, Townsville is surrounded by spectacular national parks and unspoiled coastline. Whether you're looking to explore ancient rainforest, snorkel the Great Barrier Reef, or cast a fishing line in the crystal-clear waters, Townsville has something for everyone.

At the epicentre of Townsville is Castle Hill. Standing tall over the cityscape, the hill is a symbol of Townsville for locals and visitors alike. Take in the view from the summit and explore the history of the area with a visit to the historic castles. If you're in search of adventure, don't miss the reef islands and cays of the Great Barrier Reef Marine Park, located just a few kilometres off the coast. Or explore Victoria's natural parks, teeming with a wide range of spectacular wildlife - from kangaroos and koalas, to reef fishes, turtles and varied birdlife. Art and cultural activities are plentiful around Townsville, from historic sites and public art display, to music, dance and theatre events. And discover a vibrant café and restaurant culture, with diverse markets and street food offerings throughout the city. Townsville truly is the perfect destination for nature and culture-lovers alike!
🏨 Hostel
🌦 Informasi cuaca
Dapatkan informasi cuaca, dan banyak lagi, dari aplikasi. Unduh secara gratis!
🚕 Bagaimana menuju ke sana?
Dapatkan informasi rute (dengan mobil, jalan kaki, angkutan umum, dll), dan banyak lagi, dari aplikasi. Unduh secara gratis!