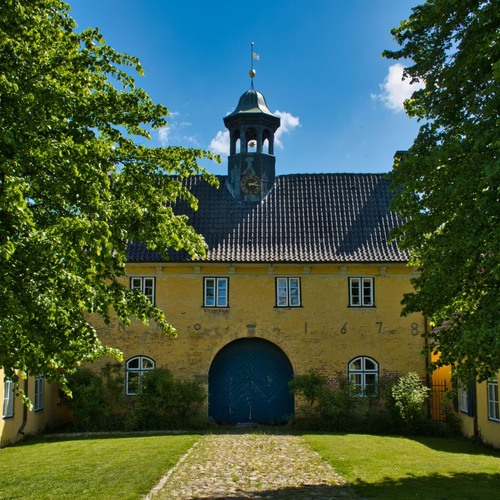 Torhaus Jersbek is a medieval moated castle located near the town of Jersbek, Germany. Its origins can be traced back to the 12th century, when it was probably in the possession of the Lords of Eysenburg. It was originally a brick-built structure with a drawbridge, large courtyard and a high tower. Today it is a ruin, but still stands as a witness of the fortified manor houses of the region, and is of particular historical significance due to its old origins and prominent location. It is an interesting place to explore, especially for those interested in medieval architecture, and many people come to take pictures and admire its unique features. It also provides an excellent view across the countryside from the top of the tower, and the nearby surroundings offer plenty of beautiful landscapes and interesting discoveries.
🏨 Hostel
🌦 Informasi cuaca
Dapatkan informasi cuaca, dan banyak lagi, dari aplikasi. Unduh secara gratis!
🚕 Bagaimana menuju ke sana?
Dapatkan informasi rute (dengan mobil, jalan kaki, angkutan umum, dll), dan banyak lagi, dari aplikasi. Unduh secara gratis!