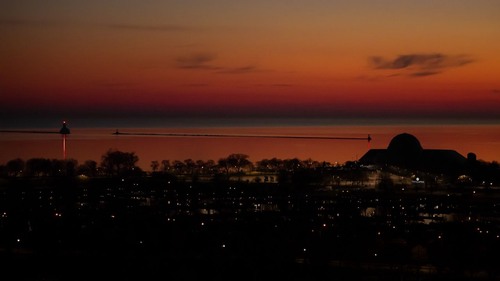 The Adler Planetarium, located on the shores of Lake Michigan in Chicago, United States, is one of the oldest planetariums in the world. Founded in 1930 and run by astrophysicist Max Adler, this institution is dedicated to the exploration of astronomy, astrophysics and space science. Enjoy a stroll through their interactive exhibits and immerse yourself in the stars! Learn the history of space exploration and the universe in the Suites Star Theater and experience their Virtual Reality Theater. Explore their collections of artifacts, images and videos dating back to the early days of space exploration. Get up close and personal with their unique collection of real NASA artifacts. The Adler is also home to the renowned Atwood Sphere and the reconstructed 10-inch Alvan Clark refractor telescope. Enjoy the beauty of the night sky as you explore the Astronomy Park outside the observatory. Discover the fascinating universe we live in at the Adler Planetarium!
🏨 Hostel
🌦 Informasi cuaca
Dapatkan informasi cuaca, dan banyak lagi, dari aplikasi. Unduh secara gratis!
🚕 Bagaimana menuju ke sana?
Dapatkan informasi rute (dengan mobil, jalan kaki, angkutan umum, dll), dan banyak lagi, dari aplikasi. Unduh secara gratis!