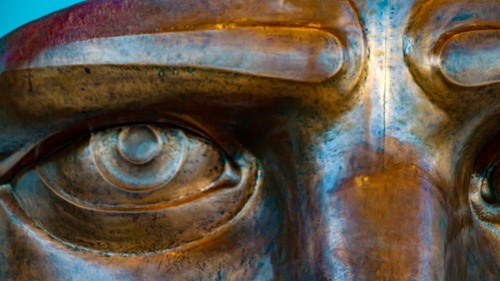 The Statue of Liberty Museum is located inside the Statue of Liberty National Monument on Liberty Island, in New York. Completed in 1886, the Statue of Liberty is a symbol of freedom and democracy throughout the world. The interior museum pays homage to the monument's history and significance with interactive exhibits, historic artifacts and original replicas. The museum allows visitors to explore the story of the construction of the statue and monument, and is filled with rarely seen artifacts and drawings, the original torch, the plaque of inclusion, and much, much more. The museum allows visitors to discover the history of the Statue of Liberty through engaging audio-visual exhibits, including her symbolism, symbolism from the French people, how immigrants were welcomed when she opened, and how she has become an enduring symbol of hope, freedom and democracy. With interactive digital displays, the museum is a great way to spend the day learning about and being inspired by the Statue of Liberty.
🏨 Hostel
🌦 Informasi cuaca
Dapatkan informasi cuaca, dan banyak lagi, dari aplikasi. Unduh secara gratis!
🚕 Bagaimana menuju ke sana?
Dapatkan informasi rute (dengan mobil, jalan kaki, angkutan umum, dll), dan banyak lagi, dari aplikasi. Unduh secara gratis!