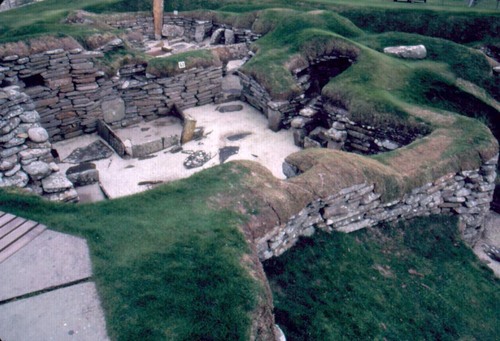 Skara Brae is a stunning prehistoric site located in Scotland's Orkney islands. It is believed to have been occupied between 3100 and 2500 BC and is believed to be Europe's best-preserved Neolithic village. The ruins have been carefully excavated, revealing eight small stone houses, a stone drain, and other artefacts. The walls of the houses are still standing and the site forms a wonderfully atmospheric walk. The dwellings are laid out in two clusters, with walls and small stone boxes that archaeologists believe had been used for storage. Entry to the Skara Brae site is free and there is a visitor's center nearby where you can purchase leaflets and souvenirs. The site is well lit at night, making it an excellent place to visit any time of day. There are paths and bridges across the site, but some areas may require you to wear their provided safety shoes. Skara Brae is truly a fascinating site and well worth a visit for those looking to explore Scotland's ancient past.
🌦 Informasi cuaca
Dapatkan informasi cuaca, dan banyak lagi, dari aplikasi. Unduh secara gratis!
🚕 Bagaimana menuju ke sana?
Dapatkan informasi rute (dengan mobil, jalan kaki, angkutan umum, dll), dan banyak lagi, dari aplikasi. Unduh secara gratis!