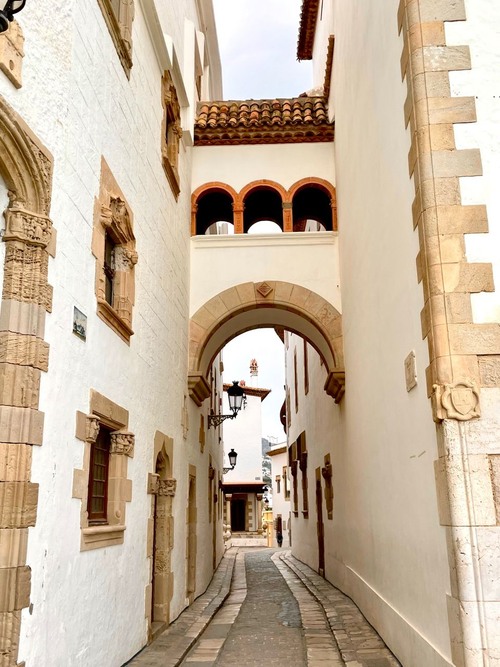 Sitges is a popular beach town located just outside of Barcelona, Spain. It is full of stunning Mediterranean beaches, picturesque views, and plenty of outdoor activities. There are plenty of things to do such as watersports, a casino, historical buildings, and the 'Carnival of Sitges', the largest event of the year. Renting a bike is a great way to explore the area and with its mild climate, it is the perfect place to relax. There are also many art galleries and museums to explore, such as the Maricel Museum and Cau Ferrat Museum, both of which provide stunning scenery and amazing architecture. There are several cafes and restaurants in the area, all of which offer amazing food and fresh local ingredients. As it is only a short train ride away from Barcelona, exploring the city and its attractions is easy too!
🌦 Informasi cuaca
Dapatkan informasi cuaca, dan banyak lagi, dari aplikasi. Unduh secara gratis!
🚕 Bagaimana menuju ke sana?
Dapatkan informasi rute (dengan mobil, jalan kaki, angkutan umum, dll), dan banyak lagi, dari aplikasi. Unduh secara gratis!