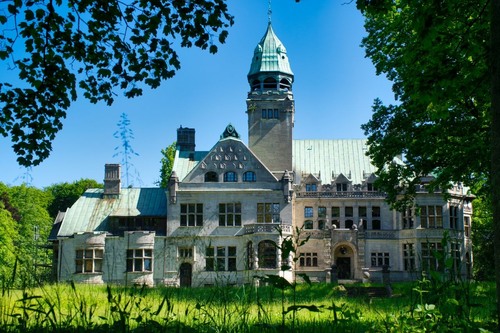 Located at the heart of Schleswig-Holstein, Schloss Grabau stands as a marvel of German construction and Gothic architecture. This magnificent castle is one of the most important and largest in northern Germany, and it has been preserved almost intact since the 15th century. Aside from the castle's sheer size, there are many distinct features that make it one of the most fascinating and awe-inspiring monuments in the German landscape. The elaborate Gothic spires, moats, turrets and towers are all listed as historical monuments, and even the many rooms and chambers are full of surprises. For example, one of the chambers still has the original painted walls and coffered ceilings. Visitors can also view the stunning art collections held in the castle, from Flemish tapestries to Dutch paintings. There is also an 18th century chapel located in the castle grounds, as well as a large collection of archaeological finds recovered from the castle lagoon. Schloss Grabau is a must-see for any visitor interested in history, art, and architecture.
🏨 Hostel
🌦 Informasi cuaca
Dapatkan informasi cuaca, dan banyak lagi, dari aplikasi. Unduh secara gratis!
🚕 Bagaimana menuju ke sana?
Dapatkan informasi rute (dengan mobil, jalan kaki, angkutan umum, dll), dan banyak lagi, dari aplikasi. Unduh secara gratis!