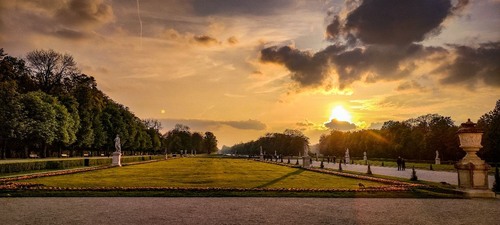 The Nymphenburg Palace Garden in Munich is the largest landscaped park in Germany, making it an ideal destination for outdoor lovers and nature lovers. Installed in the late 17th century, the former game reserve of the Bavarian rulers of the House of Wittelsbach contains many landscaped gardens, including the Great Parterre, the Badetsee - a shallow lake with a fountain, the Botanical Garden and the Glass Pavilion - a grand palace adorned with meticulous marble and plasterwork. Nature lovers will be amazed at the variety of trees and plants, while visitors can also explore the Schlosspark Nymphenburg Classic Museum, which houses a collection of classic cars. There are many places to relax and explore, including romantic avenues, ponds and fountains. A visit to Schloßpark Nymphenburg will leave you in awe at the beauty of Bavarian architecture combined with peaceful nature.
🏨 Hostel
🌦 Informasi cuaca
Dapatkan informasi cuaca, dan banyak lagi, dari aplikasi. Unduh secara gratis!
🚕 Bagaimana menuju ke sana?
Dapatkan informasi rute (dengan mobil, jalan kaki, angkutan umum, dll), dan banyak lagi, dari aplikasi. Unduh secara gratis!