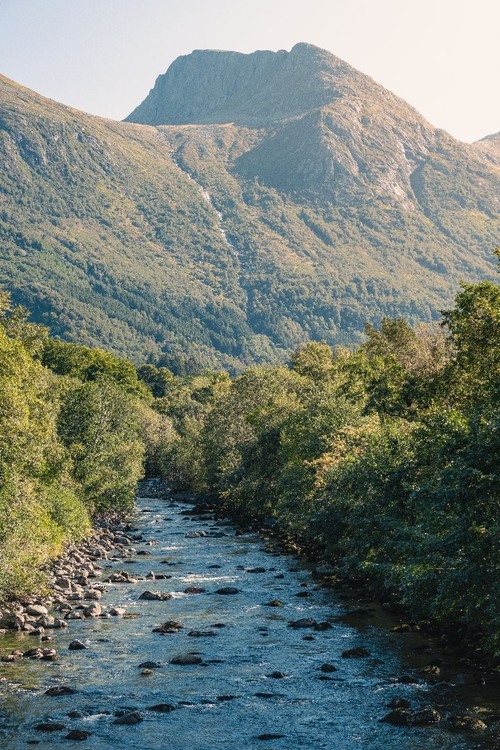 TOP
Rosendal is a charming little village situated on the Hardangerfjord in Norway's Hordaland county. This picturesque town is renowned for the majestic Rosendalsvegen Bridge that stretches across the Hardangerfjord. The bridge itself is over 400 metres long, and provides incredible views of the surrounding fjords.

Rosendal has a rich culture and many historic attractions, such as the Barony, a 400-year-old Renaissance-style palace, and the Adalsteinsne Hardanger Bridle Path. From Rosendal, hikers can explore the surrounding nature trails, which include stunning views of the Fjords, mountains and waterfalls. The local area is also home to several historical structures, such as the Rosendal Church, which was built in the 19th century. Other highlights include the Lærdal Museum, which exhibits local art and artifacts, and the seemingly endless mountaintop mazes, formed by winding trails and Norway's dramatic mountains. The locals of Rosendal are incredibly friendly and welcoming and make the village a great place to stay, with many restaurants and accommodations to explore. Enjoy the mountain views and the charming atmosphere, and don't forget to explore the nearby fjords and attractions.
🌦 Informasi cuaca
Dapatkan informasi cuaca, dan banyak lagi, dari aplikasi. Unduh secara gratis!
🚕 Bagaimana menuju ke sana?
Dapatkan informasi rute (dengan mobil, jalan kaki, angkutan umum, dll), dan banyak lagi, dari aplikasi. Unduh secara gratis!