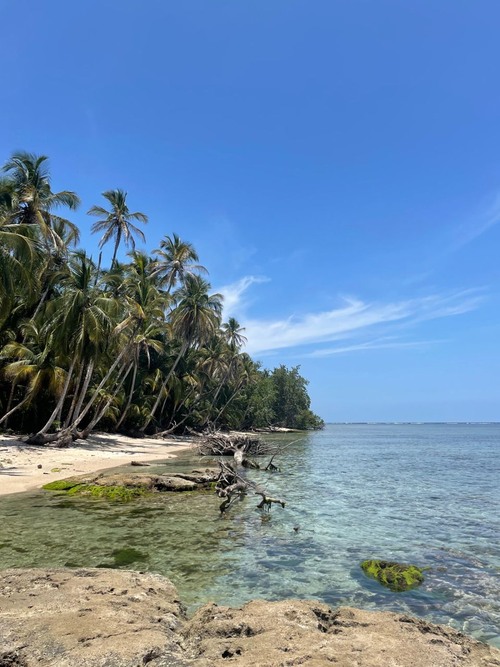 Punta Cahuita is an unmissable destination for lovers of coastal landscapes and photography. This white sand beach presents photographsque waves breaking on volcanic rocks, which contrast with the turquoise tones of the Caribbean Sea. The place is a paradise for wildlife lovers as it is home to several species of indigenous flora and fauna. Large population of capuchin monkeys, raccoons, iguanas, toucans and green parrots. You can easily see them during a walk by its extensive coastline full of coconut trees. The beach is great for sunbathing, swimming and snorkelling. A must-do when visiting Punta Cahuita is to visit its iconic lookout, passing through an array of colourful coral reefs which are just off shore. There is also a great spot for a beach-side picnic, making it perfect for family gatherings or just sitting back, relaxing and watching the world go by.
🏨 Hostel
🌦 Informasi cuaca
Dapatkan informasi cuaca, dan banyak lagi, dari aplikasi. Unduh secara gratis!
🚕 Bagaimana menuju ke sana?
Dapatkan informasi rute (dengan mobil, jalan kaki, angkutan umum, dll), dan banyak lagi, dari aplikasi. Unduh secara gratis!