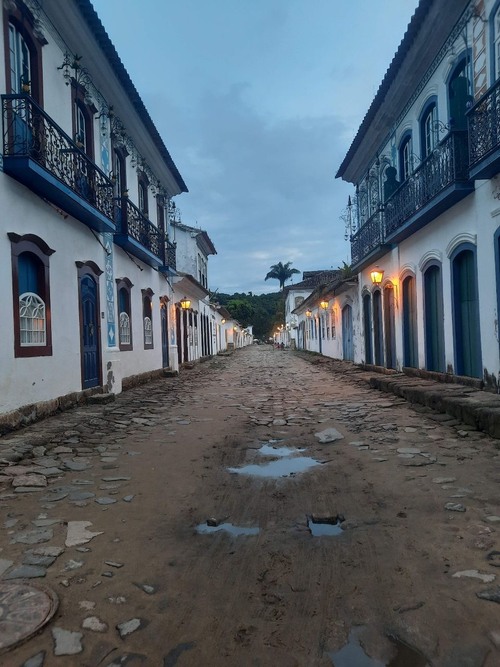 Paraty (formally known as Parati) is a stunning coastal town in Brazil situated on the edge of the Caribbean Sea, in the lap of the Santa Monica Mountains. With its cobblestone streets, immaculate white-sand beaches and serene harbours, it is one of the most beautiful and popular tourist destinations that Brazil has to offer. Visitors to Paraty will be dazzled by its stunning architecture; the post-colonial architecture of the early 19th century is still visible in various buildings around the centre. The colourful buildings in the Centro Histórico are especially wonderful, as there are many vivid murals and frescoes on these buildings that really add to the atmosphere of the town.

Paraty has some lively festivals that you could take part in, such as the International Literary Festival in June, and the Chocolate Festival in September. It's also a great place for nature lovers, as the Atlantic forest provides plenty of places to explore like hidden waterfalls and exotic wildlife. If water sports are your thing, you can hire a boat in the harbour and sail around the scenic waters of the bay. Meanwhile, its fishing village life will offer a glimpse into the warm hospitality of the locals and a delicious range of fresh seafood.
🌦 Informasi cuaca
Dapatkan informasi cuaca, dan banyak lagi, dari aplikasi. Unduh secara gratis!
🚕 Bagaimana menuju ke sana?
Dapatkan informasi rute (dengan mobil, jalan kaki, angkutan umum, dll), dan banyak lagi, dari aplikasi. Unduh secara gratis!