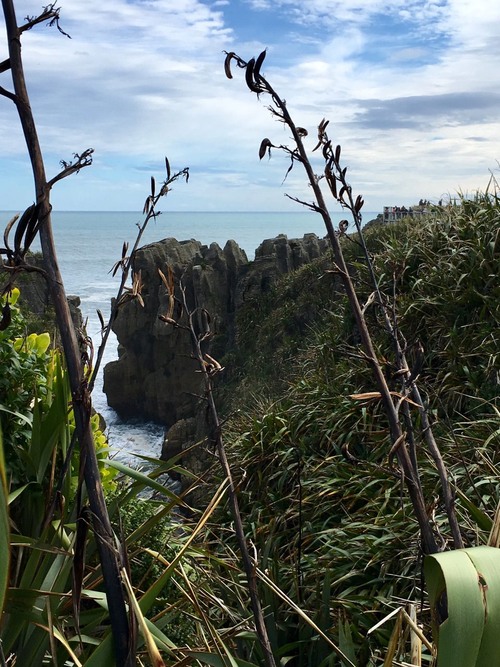 Pancake Rocks are an interesting geological formation near Punakaiki, on the West Coast of the South Island of New Zealand. Also called the Punakaiki Pancake Rocks and the Paparoa National Park Pancake Rocks, they are an impressive piece of nature, an amazing outcome of thousands of years of erosion. The Pancake Rocks are made of limestone, so these stacks have weathered into recognizable formations resembling pancakes. The best way to experience the Pancake Rocks is to take a walk along the Shepherds Creek Walk – a stunning coastal trail leading to spectacular blowholes, a large limestone cave and dramatic sea cliffs. The track starts near the car park, at the site of the Pancake Rocks Visitor Centre, and then follows a coast path, with plenty of stops to take pictures and admire the scenery.
🏨 Hostel
🌦 Informasi cuaca
Dapatkan informasi cuaca, dan banyak lagi, dari aplikasi. Unduh secara gratis!
🚕 Bagaimana menuju ke sana?
Dapatkan informasi rute (dengan mobil, jalan kaki, angkutan umum, dll), dan banyak lagi, dari aplikasi. Unduh secara gratis!