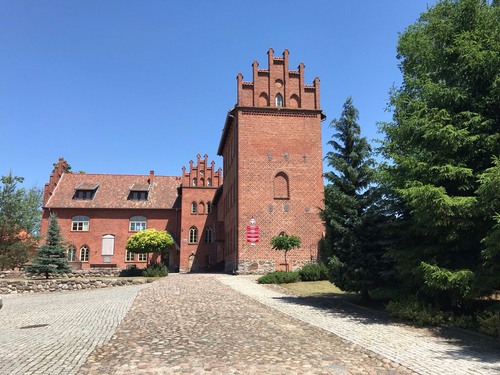 Olsztynek is one of Poland's best kept secrets. Situated in the Warmian-Masurian Voivodeship, Olsztynek has a lot to offer to visitors and photographers. It is a great place to explore the natural beauty of Poland and the stunning landscapes, with forests and lakes, as well as ancient buildings. The old castle, which dates back to the 13th century, adds to the charm of the city.

The city features various monuments, churches and traditional buildings, including the Town Hall, the Holy Trinity Church and the Shrine of Olsztynek, making it a great place to explore Polish culture and history. The nearby Wytrzyszczka and Kadzietyńskie forests is great for bird-watchers, nature-lovers and photographers, offering stunning views and lush forests, while the lakes offer a tranquil place of relaxation. The timing of your visit to Olsztynek will depend on what you are looking to experience, but it is sure to be an unforgettable trip. Whether you're a history buff or nature lover, there is something for everyone in this charming town.
🏨 Hostel
🌦 Informasi cuaca
Dapatkan informasi cuaca, dan banyak lagi, dari aplikasi. Unduh secara gratis!
🚕 Bagaimana menuju ke sana?
Dapatkan informasi rute (dengan mobil, jalan kaki, angkutan umum, dll), dan banyak lagi, dari aplikasi. Unduh secara gratis!