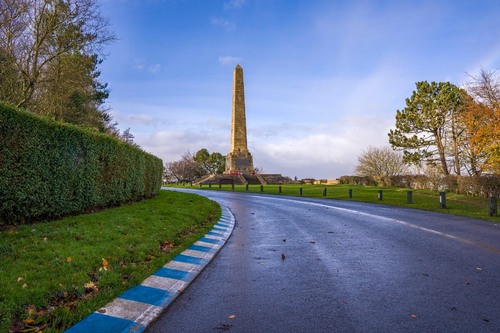 Olivers Mount War Memorial is an impressive monument located in the beautiful North Yorkshire in the United Kingdom. A trip to the memorial is highly recommended for history buffs and visitors who want to pay their respects and take in the stunning Yorkshire scenery. The site commemorates British soldiers who gave their lives in World War I as well as other subsequent wars, and the monument has been granted Grade II listed status. There are 360 concrete steps that lead up to the site, and one can reach it by either walking or driving up the road. On the site, visitors will find not only the memorial itself but also a lookout point with views of the historic Cleveland Hills, which are topped by a beautiful red sandstone tower. At the summit of Olivers Mount there is also a beautiful display of floral arrangements and rose gardens. This memorial is a solemn reminder of the brave men and women who lost their lives in war, and it should not be missed when visiting North Yorkshire.
🌦 Informasi cuaca
Dapatkan informasi cuaca, dan banyak lagi, dari aplikasi. Unduh secara gratis!
🚕 Bagaimana menuju ke sana?
Dapatkan informasi rute (dengan mobil, jalan kaki, angkutan umum, dll), dan banyak lagi, dari aplikasi. Unduh secara gratis!