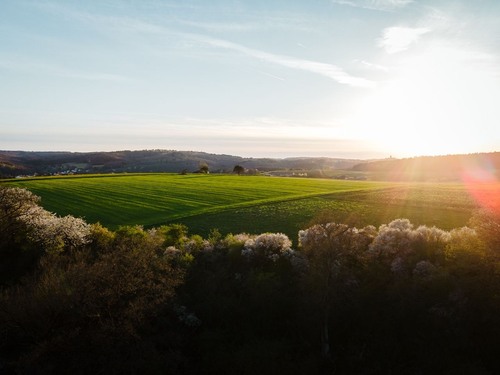 Schöffengrund is a rural municipality in Hesse, Germany, situated in the beautiful hills of the Vogelsberg and the Knüllgebirge. The region is known for its stunning scenery, with meadows and blooming trees, rolling hills and lush valleys. It is the perfect destination to escape from the hustle and bustle of city life. Hiking and biking trails wind their way through the hills and plateaus and the roads pass through thick forests and wide open meadows, which create the perfect atmosphere for relaxation. During the spring season, Schöffengrund is particularly eye-catching, with its blooming trees and wildflowers that provide the perfect backdrop for a sunset stroll, picnic or simply sitting and enjoying the views. With its clean air and peaceful environment, Schöffengrund is the perfect getaway to get away from it all.
🏨 Hostel
🌦 Informasi cuaca
Dapatkan informasi cuaca, dan banyak lagi, dari aplikasi. Unduh secara gratis!
🚕 Bagaimana menuju ke sana?
Dapatkan informasi rute (dengan mobil, jalan kaki, angkutan umum, dll), dan banyak lagi, dari aplikasi. Unduh secara gratis!