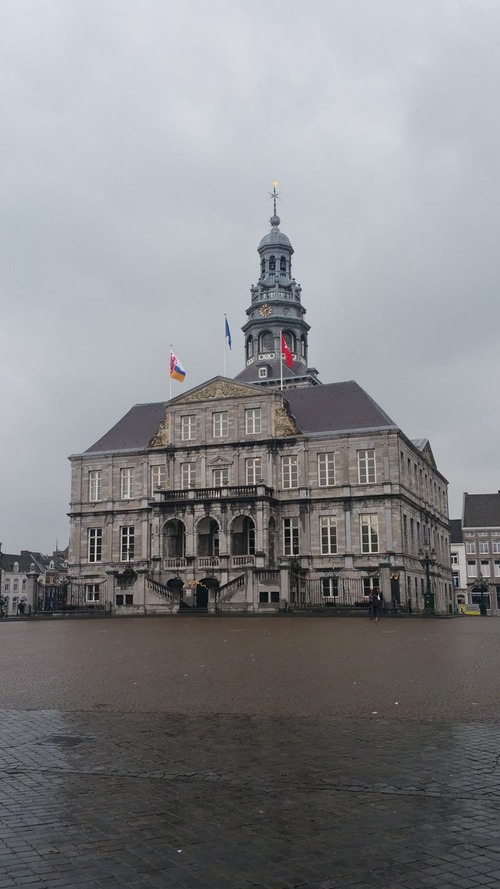 The impressive Maastricht City Hall, located in the historic city of Maastricht in the Netherlands, is an architectural masterpiece. Designed by the famous Dutch architect Pierre Cuypers in 1914, the City Hall is composed of two neo-Gothic towers connected by a colonnade and decorated with gargoyles and statues. The ornate facade is a striking example of 19th century Gothic Revival architecture, while the interior is a fine example of Dutch Baroque-inspired designs. Inside, visitors will find gorgeous marble, tapestry and stained glass, as well as remarkable period furniture and decor. On the top floor, a small museum showcases portraits of the city's most famous chairs throughout the centuries. At the nearby Grand Place, visitors are amazed by the nearby 13th century Saint Servatius church, one of the oldest churches in the Netherlands. With its rich history and stunning architecture, the City Hall of Maastricht is a must-see for travelers.
🌦 Informasi cuaca
Dapatkan informasi cuaca, dan banyak lagi, dari aplikasi. Unduh secara gratis!
🚕 Bagaimana menuju ke sana?
Dapatkan informasi rute (dengan mobil, jalan kaki, angkutan umum, dll), dan banyak lagi, dari aplikasi. Unduh secara gratis!