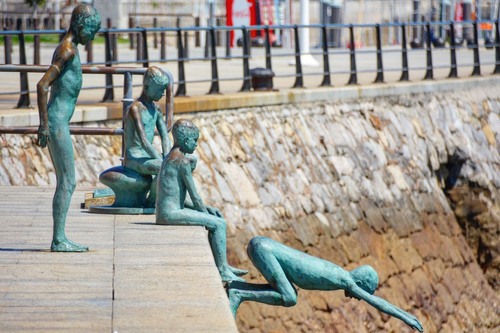 Japan is an absolute must-see for travelers and photographers alike. With its diverse cultural experiences and iconic landmarks, Japan offers something for everyone. From the bustling Tokyo metropolis to the tranquil Ainu villages, it's hard to decide where to start. But a good way to get to grips with the country is to travel through its four main islands: Honshu, Hokkaido, Shikoku, and Kyushu. Visit the ancient palaces of Kyoto, the bustling entertainment districts of Osaka, the sacred shrines of Hiroshima and Miyajima, the hot springs of Beppu, the sparkling beaches of Okinawa, the stunning views of Mount Fuji, and the stunning snow mountains of Hokkaido. As a photographer, Japan also abounds with opportunities: capture stunning landscapes, sample the quirky culture of Harajuku, watch traditional festivals, explore historic temples, capture a samurai movie set, or find the perfect shot from the country's vibrant street food scene.
🌦 Informasi cuaca
Dapatkan informasi cuaca, dan banyak lagi, dari aplikasi. Unduh secara gratis!
🚕 Bagaimana menuju ke sana?
Dapatkan informasi rute (dengan mobil, jalan kaki, angkutan umum, dll), dan banyak lagi, dari aplikasi. Unduh secara gratis!