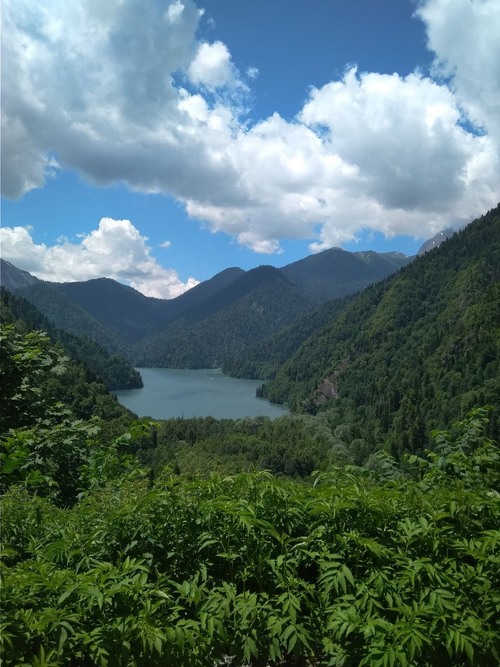 Lake Ritsa is one of the most scenic spots in Georgia, and the Ritsa Relict National Park is known for its beautiful natural wilderness. Located in the north-west of the country, it is a great spot for exploring its lush forests of pine trees, and the lake's pristine azure waters provide fabulous opportunities to spot wild birds and wildlife. It is a popular spot for camping and other activities, and you'll find plenty of hotels and restaurants near the lake. There are lots of walking and hiking trails around the lake and in the national park, and you can take a boat tour for views of the surrounding area. The nearby town of Ritsa is a great place to explore and learn about the local culture and history, with a beautiful old church from 1818 standing near the shore. The area has beautiful views all around and its quiet ambiance offers visitors the opportunity to relax and enjoy the atmosphere of this special place.
🏨 Hostel
🌦 Informasi cuaca
Dapatkan informasi cuaca, dan banyak lagi, dari aplikasi. Unduh secara gratis!
🚕 Bagaimana menuju ke sana?
Dapatkan informasi rute (dengan mobil, jalan kaki, angkutan umum, dll), dan banyak lagi, dari aplikasi. Unduh secara gratis!