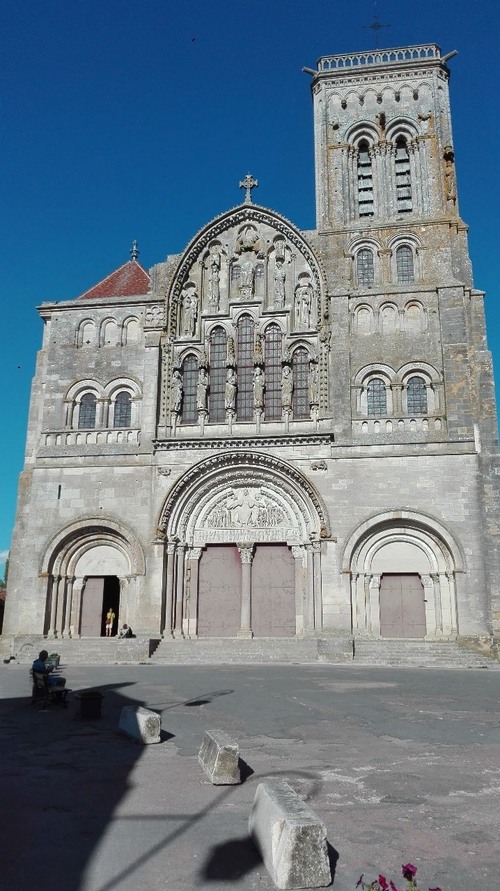 La Basilique de Vézelay, in Vézelay, France, is a spectacular Romanesque church, originally dating from the 11th century. Constructed with intricately carved stone and adorned with a magnificent bell tower, the basilica is an impressive sight in the small, picturesque village of Vézelay. It is ranked as one of the cultural highlights not only in France, but also in Europe, and is often visited by photography enthusiasts from all over the world. The basilica was constructed on top of the Hill of Vézelay and served as the base for Hugh de Payens' for his organization of the Knights Templar. Inside the basilica, visitors can admire intricate 11th century frescoes, and exquisite stained glass windows. Outside, its grand stone façade is an incredible testament to its original builders. Enjoy the hillside encompassing the Basilica and discover the Church of Saint-Magloire, with its Romanesque nave and ambulatory dating back to the 12th century. When in Vézelay, don't miss the opportunity to visit this spectacular architectural gem.
🌦 Informasi cuaca
Dapatkan informasi cuaca, dan banyak lagi, dari aplikasi. Unduh secara gratis!
🚕 Bagaimana menuju ke sana?
Dapatkan informasi rute (dengan mobil, jalan kaki, angkutan umum, dll), dan banyak lagi, dari aplikasi. Unduh secara gratis!