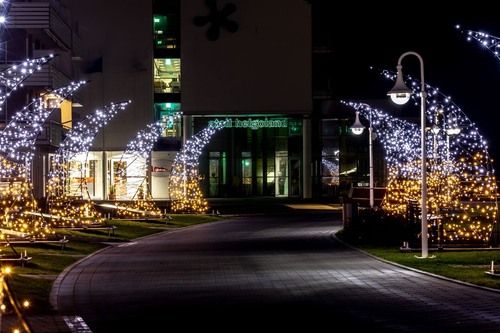 Helgoland is an archipelago off the coast of Germany in the North Sea. It consists of two tiny islands – the rocky and iconic red and white striped island of Helgoland-Düne, and the sandy, car-free island of Heligoland-Langeneß. Considered one of the most beautiful places in Germany, the idyllic islands are known for their immense landscape and seascape, with quaint harbours, beaches, dunes, and red-roofed cottages. Activities for visitors include diving, swimming, windsurfing, walking trails, as well as nature cruises or just simply taking in the picturesque views from the cliffs or harbour. Helgoland is also a popular destination for bird-watchers, as the islands are home to a great variety of both land and sea birds. With its unique red and white striped lighthouse set against the vast horizon, Helgoland is a photographer's haven.
🏨 Hostel
🌦 Informasi cuaca
Dapatkan informasi cuaca, dan banyak lagi, dari aplikasi. Unduh secara gratis!
🚕 Bagaimana menuju ke sana?
Dapatkan informasi rute (dengan mobil, jalan kaki, angkutan umum, dll), dan banyak lagi, dari aplikasi. Unduh secara gratis!