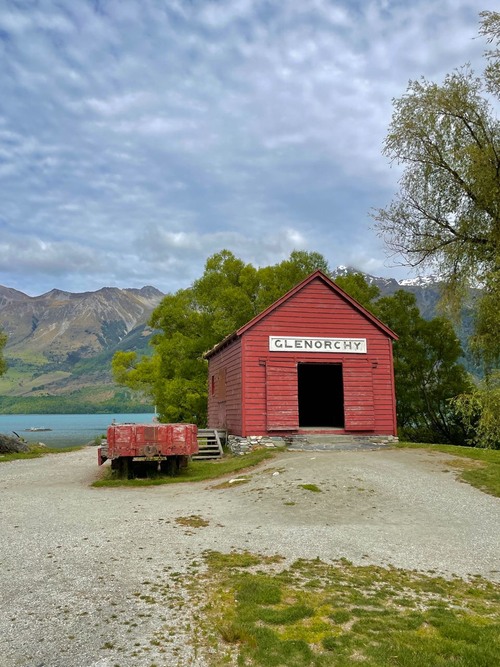 Glenorchy Wharf is a stunning waterfront area located in the tiny lakeside town of Glenorchy. This tranquil spot is a popular stop for visitors coming to explore the stunning scenery and wildlife of the World Heritage listed Mount Aspiring National Park. The wharf is a great place to observe the mountain scenery, go fishing, take a brisk walk along the waterfront, or take a paddle-boarding or kayaking trip around the lake in search of the view of Mount Earnslaw. Apart from the spectacular views of the lake, it is also a great spot for bird watching- especially during the spring and autumn months. The wharf is also a great place to catch the reflections of the lake in the beautiful and ever changing light of the day.

A major highlight of the Glenorchy Wharf is the beach. Surrounded by mountains, it is the perfect place to bask in the summer sunshine, take a break from the breath-taking views or take advantage of the crystal clear blue waters for a refreshing swim. The beach is well kept, ideal for swimming and relaxing on the grassy picnic shelters.
🌦 Informasi cuaca
Dapatkan informasi cuaca, dan banyak lagi, dari aplikasi. Unduh secara gratis!
🚕 Bagaimana menuju ke sana?
Dapatkan informasi rute (dengan mobil, jalan kaki, angkutan umum, dll), dan banyak lagi, dari aplikasi. Unduh secara gratis!