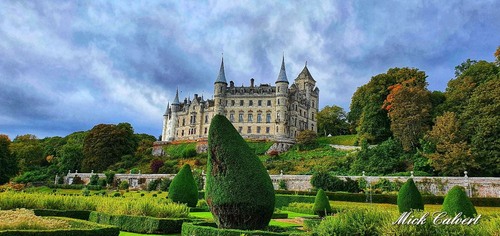 Dunrobin Castle is one of Scotland's oldest and most magnificent homes. Located in the picturesque Highland Council, United Kingdom, the castle has been the ancestral home of the Earls and later the Dukes of Sutherland since the 13th century. With its stunning façade and a sprawling gardens and grounds, it is also one of the most photographed buildings in Scotland. Visitors to the castle can explore its heritage-rich history, astounding architecture and grand interiors. It houses many fine antiques and artifacts within its walls. The castle is protected by tall walls and a beautiful lake, making it look majestic against the Highland landscape. Visitors can tour the castle and gardens or take a boat tour of the lake. There are various events held throughout the year such as falconry, gardening and art exhibitions. It is a beautiful venue for a wedding, a photo shoot or a family holiday.
🏨 Hostel
🌦 Informasi cuaca
Dapatkan informasi cuaca, dan banyak lagi, dari aplikasi. Unduh secara gratis!
🚕 Bagaimana menuju ke sana?
Dapatkan informasi rute (dengan mobil, jalan kaki, angkutan umum, dll), dan banyak lagi, dari aplikasi. Unduh secara gratis!