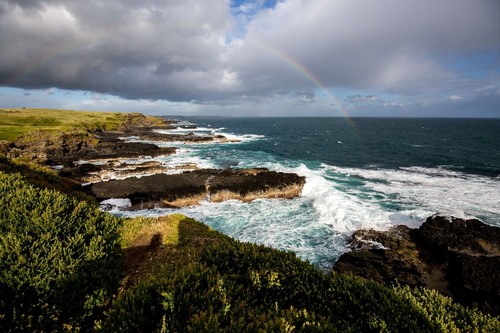 Phillip Island is a small but diverse island, located off the coast of Summerlands, Australia. Home to miles of rugged coastline, stunning parks, native wildlife, and some of the most spectacular landscapes Australia has to offer, there's something here for everyone. The island's diverse landscape, composed of coastal dunes, cliffs, marshes, and sandstone gullies, is ideal for exploring by walking trails, or you can sign up for one of the many boat cruises around the island. Popular attractions include visiting the Seal Rocks to observe the Australian fur seals, Bird Rocks to watch the colonies of Little Penguins, and beaches like the iconic Cat Bay with its white sand and beautiful sandstone gorges. Phillip Island is a popular destination for both day trips and longer holidays, and is a haven for nature lovers, photographers, and outdoors enthusiasts.
🏨 Hostel
🌦 Informasi cuaca
Dapatkan informasi cuaca, dan banyak lagi, dari aplikasi. Unduh secara gratis!
🚕 Bagaimana menuju ke sana?
Dapatkan informasi rute (dengan mobil, jalan kaki, angkutan umum, dll), dan banyak lagi, dari aplikasi. Unduh secara gratis!