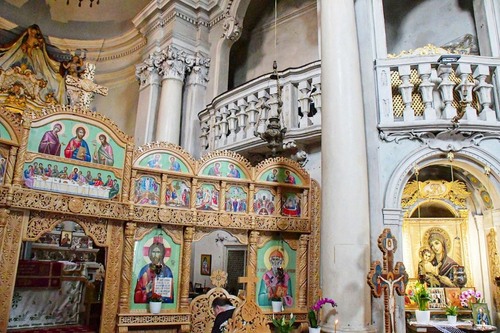 The Church of Cristo, in Reggio Emilia, Italy, is a 16th century Italian Renaissance-style church located in the heart of the city. It was built to serve both local parishioners and pilgrims travelling to Milan. The church is grand and imposing, with a bright white facade and three impressive bell towers. On the left side stand two statues of our Lady, while on the right side are two statues of the seven saints that were crucified with Christ. Inside, there are several prominent artwork pieces, including paintings and sculptures. Richly colored stained-glass windows line the walls and provide a beautiful backdrop to the centrally located altar and choir stalls. The Church of Cristo offers an unforgettable experience and a beautiful testimony to the city's Catholic tradition.
🌦 Informasi cuaca
Dapatkan informasi cuaca, dan banyak lagi, dari aplikasi. Unduh secara gratis!
🚕 Bagaimana menuju ke sana?
Dapatkan informasi rute (dengan mobil, jalan kaki, angkutan umum, dll), dan banyak lagi, dari aplikasi. Unduh secara gratis!