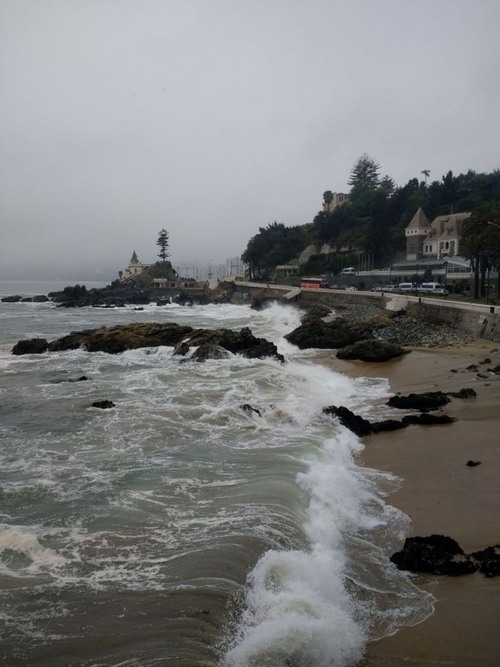 Castillo Wulff is a beautiful piece of architecture in Viña del Mar, Chile, and a popular spot for tourists and locals alike. Built in 1932 by a prominent French architect, this historical villa sits on the Mediterranean Sea. Its spectacular design has a combination of French-style baroque interiors and British inspiration. The villa is accessible to the public, with picturesque gardens and amazing views of the ocean. The uniqueness of Castillo Wulff, along with its lovely location, makes it a must-see attraction in Viña del Mar. Tourists can take walks through the gardens, and many even take a boat to enjoy the views from the sea. Although it doesn't offer any tours inside the house, it is worth seeing even from the outside. If you are in Viña del Mar, don't miss the opportunity to visit this incredible landmark!
🏨 Hostel
🌦 Informasi cuaca
Dapatkan informasi cuaca, dan banyak lagi, dari aplikasi. Unduh secara gratis!
🚕 Bagaimana menuju ke sana?
Dapatkan informasi rute (dengan mobil, jalan kaki, angkutan umum, dll), dan banyak lagi, dari aplikasi. Unduh secara gratis!