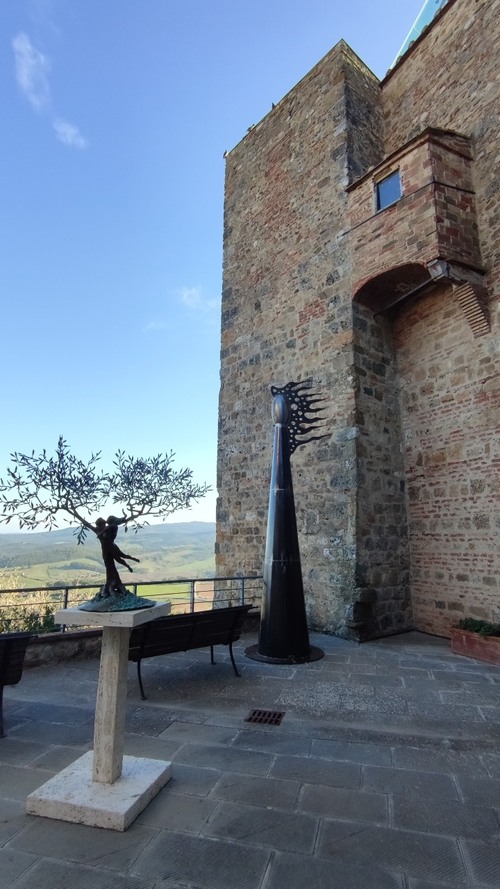 Castello di Casole d'Elsa is a fabulous 11th century Tuscan castle located in Casole d'Elsa in Tuscany. It lays just 15 miles south of Siena, making it the perfect location to explore the beauty of Tuscany. The castle was built as a fortified residence for the powerful Bishops of Volterra and was later sold to the Ricasoli-Firidolfi family who still own and manage it to this day. The Ricasoli-Firidolfi preserve the castle and the surrounding lands as a nature reserve. Visitors can take a guided tour of the castle and explore the winding passages, lecture hall and ceremonial halls. The main courtyard has a fascinating fountain and the rooftop terrace provides stunning views of the beautiful Tuscan countryside. Additionally, the castle also offers a selection of activities such as cooking classes, artist workshops and more. There's also a farmers market in the summer months available for visitors to try delicious local produce. Casole d'Elsa is a fascinating destination for visitors to explore the rich culture of Tuscany.
🌦 Informasi cuaca
Dapatkan informasi cuaca, dan banyak lagi, dari aplikasi. Unduh secara gratis!
🚕 Bagaimana menuju ke sana?
Dapatkan informasi rute (dengan mobil, jalan kaki, angkutan umum, dll), dan banyak lagi, dari aplikasi. Unduh secara gratis!