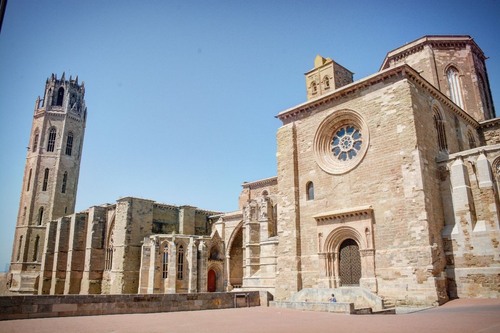 Situated atop the highest mountain of Catalonia, Castell de la Suda offers an unbelievably breath-taking view of the surrounding region. The 15th century fortification was built for defensive purposes, and its architecture and granite walls offer grand protection against any threats. Follow the winding and steep cobblestone path to the top and admire the fort's watchtower that stands near the peak. The historic shrine of the Virgin of the Sierra and a spectacular panoramic view await you at the top. Exploring the place is a must and its passages, battlements, and secret staircases will take you right back to back medieval times. Enjoy the soothing atmosphere of the forest down the mountain, and explore its surrounding while climbing the hills and playing hide and seek between the trees. Spend some quality time with your treasured ones in the nature and create lasting memories.
🌦 Informasi cuaca
Dapatkan informasi cuaca, dan banyak lagi, dari aplikasi. Unduh secara gratis!
🚕 Bagaimana menuju ke sana?
Dapatkan informasi rute (dengan mobil, jalan kaki, angkutan umum, dll), dan banyak lagi, dari aplikasi. Unduh secara gratis!