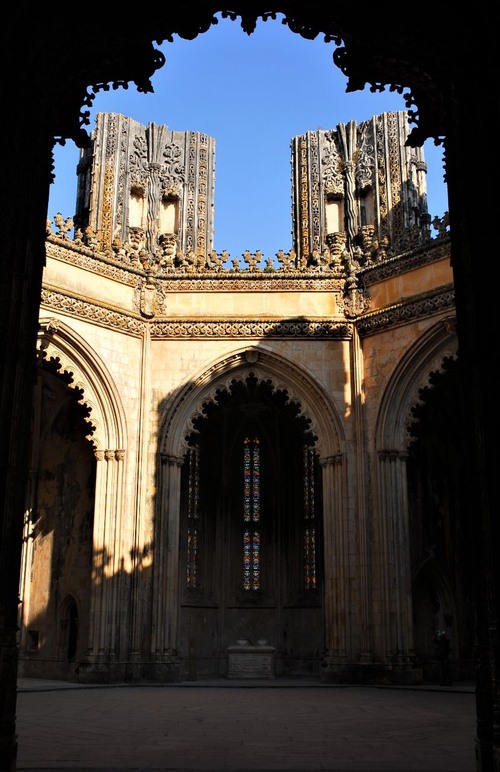 Capelas Imperfeitas, in Batalha, Portugal, is a unique architectural complex located right near the famous Monastery of Batalha. It contains five perfectly symmetrical Gothic chapels, built around 1517. Seen from afar, the sight of these chapels arranged in a semi-circle almost looks like a circle, making for an impressive experience. These chapels once served as a space for the monks of Batalha to undertake meditation and contemplation. You can explore the ruins and admire the beauty of the star-vaulted ceilings, intricate stone carvings, and impressive stonework. There is also a stone cross in the centre of the ruins, making for a surreal and majestic atmosphere. The ruins of the Capelas Imperfeitas are a must-see for those interested in exploring Batalha's history.
🏨 Hostel
🌦 Informasi cuaca
Dapatkan informasi cuaca, dan banyak lagi, dari aplikasi. Unduh secara gratis!
🚕 Bagaimana menuju ke sana?
Dapatkan informasi rute (dengan mobil, jalan kaki, angkutan umum, dll), dan banyak lagi, dari aplikasi. Unduh secara gratis!