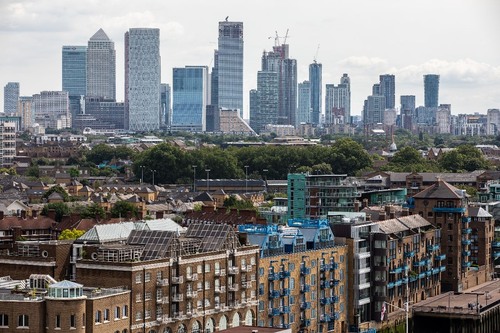 Canary Wharf and the Isle of Dogs are located in Greater London,UK and are hubs of activity. Canary Wharf is the Financial District, famous for its impressive skyscrapers filled with banks and other financial institutions. The Isle of Dogs has been a working-class area of London since Elizabethan times. Tower Bridge Exhibition is located near Canary Wharf and The Isle of Dogs. It is one of London's most iconic landmarks and offers visitors a unique insight into the history of its construction. All of the bridges towers and some of the issuing houses are accessible. The bridge is made up of two bridge towers rising up from the River Thames and connected by a large glass-floored pedestrian walkway. The visitor's center offers guided tours and a chance to learn about the history of the bridge.
🏨 Hostel
🌦 Informasi cuaca
Dapatkan informasi cuaca, dan banyak lagi, dari aplikasi. Unduh secara gratis!
🚕 Bagaimana menuju ke sana?
Dapatkan informasi rute (dengan mobil, jalan kaki, angkutan umum, dll), dan banyak lagi, dari aplikasi. Unduh secara gratis!