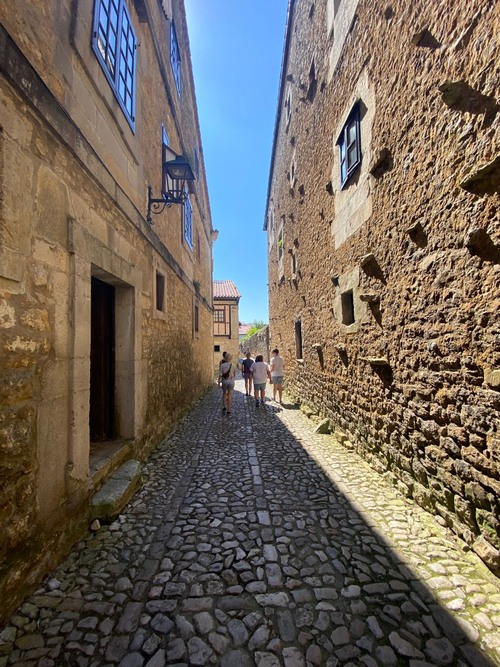 Calles de Santillana del Mar is a beautiful traditional Spanish village located near the Cantabrian Sea. Crawling with charm and character, this sleepy village with its cobbled-stone streets, whitewashed buildings and brightly-colored baroque churches will definitely win your heart! Take a relaxing stroll around its old medieval walls and visit its peaceful plazas, overflowing with cozy cafes, unique souvenir shops and ancient monuments. Don't miss the chance to take a peek at one of many picturesque mansions and medieval palaces along the way. This stunningly preserved old-world town will let you imagine life centuries ago, and its remote location will guarantee you a peaceful and tranquil visit. Enjoy your time in Calles de Santillana del Mar and take in the beauty of its historic architecture and amazing natural environment!
🌦 Informasi cuaca
Dapatkan informasi cuaca, dan banyak lagi, dari aplikasi. Unduh secara gratis!
🚕 Bagaimana menuju ke sana?
Dapatkan informasi rute (dengan mobil, jalan kaki, angkutan umum, dll), dan banyak lagi, dari aplikasi. Unduh secara gratis!