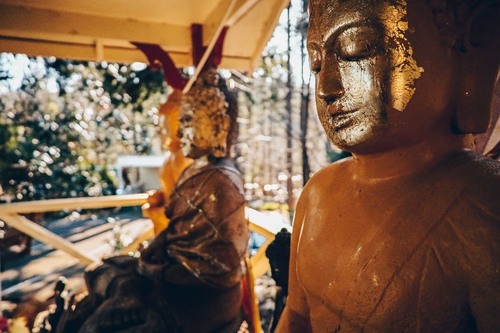 The Buddhist Temple of Oregon, situated in Turner, United States, is a beautiful and spiritual place of worship for Buddhists. Built in the Chinese American style, the temple is unique not only because of its architecture and grandeur but also because it has a rich history of devotion and worship. Inside, the temple contains a large Grand Hall with statues of the Buddha and various Bodhisattvas, along with the Garden of Compassion. There's also a stupa outside the temple grounds, surrounded by a number of gardens, which are perfect for peaceful reflection. Visitors can also pay their respects to the temple's elders, who maintain the temple grounds on a daily basis. A great place to experience the peaceful atmosphere of Buddhist devotions and culture, the Buddhist Temple of Oregon is definitely a must-visit for all those interested in the Buddhist faith.
🏨 Hostel
🌦 Informasi cuaca
Dapatkan informasi cuaca, dan banyak lagi, dari aplikasi. Unduh secara gratis!
🚕 Bagaimana menuju ke sana?
Dapatkan informasi rute (dengan mobil, jalan kaki, angkutan umum, dll), dan banyak lagi, dari aplikasi. Unduh secara gratis!