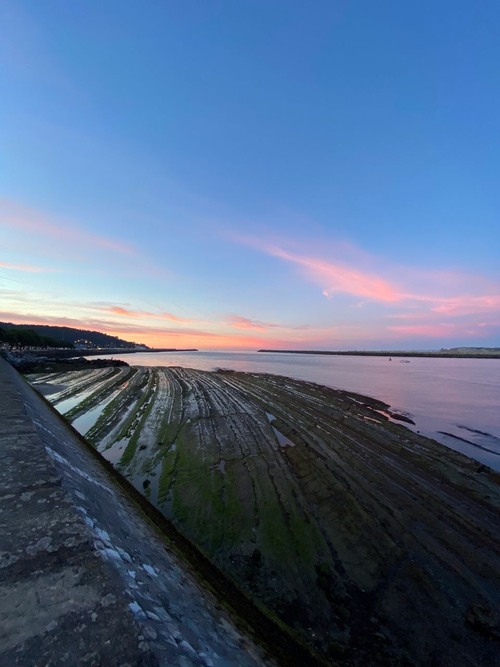 The Bidasoa River is a gentle and unique flowing body of water which flows from the Pyrénées mountains situated in the province of Gipuzkoa, Spain to the Bay of Biscay. It is a stunning sight for visitors and for photographers as it separates Spain from its western neighbor France. The river is shallow, so visitors are able to take in picturesque views as they walk along at the river's mouth. There are abundant opportunities to partake in water activities such as kayaking and paddling, which provide a special opportunity to experience the breath-takingly beautiful terrain along the way. Along the shores and banks of the river there are clusters of traditional Basque villages while flocks of wild red flamingos visit during certain hours of the day. Nearby, the city of Hondarribia offers vibrant cultural and historical attractions with cobblestone streets, ancient walls and authentic local cuisine.
🌦 Informasi cuaca
Dapatkan informasi cuaca, dan banyak lagi, dari aplikasi. Unduh secara gratis!
🚕 Bagaimana menuju ke sana?
Dapatkan informasi rute (dengan mobil, jalan kaki, angkutan umum, dll), dan banyak lagi, dari aplikasi. Unduh secara gratis!