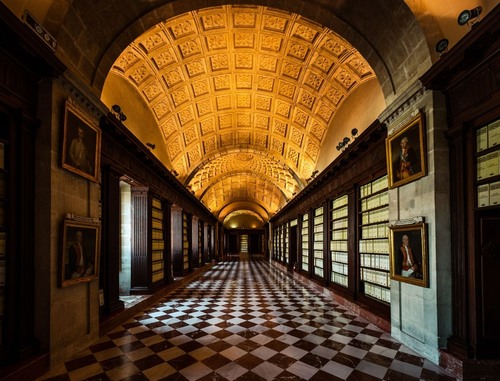 Archivo de Indias in Sevilla, Spain is an archive of governmental and administrative documents from the Spanish Empire established in 1785. It resides in a magnificent 18th century building in the historic center of the city. This UNESCO World Heritage Site contains 80 million documents, including maps and records of vast importance related to the Spanish colonization of the Americas from the 16th to 19th centuries. It also houses the Archives of the Spanish Civil War. It offers visitors the chance to explore a fascinating historic landmark as well as a source of information related to the legacy of Spain and its former colonies. The building contains a number of exhibits and artworks. The courtyard is one of a kind and a special attraction. Even if you can't access the archives yourself, a visit to this building will leave you in awe of its rich history.
🌦 Informasi cuaca
Dapatkan informasi cuaca, dan banyak lagi, dari aplikasi. Unduh secara gratis!
🚕 Bagaimana menuju ke sana?
Dapatkan informasi rute (dengan mobil, jalan kaki, angkutan umum, dll), dan banyak lagi, dari aplikasi. Unduh secara gratis!