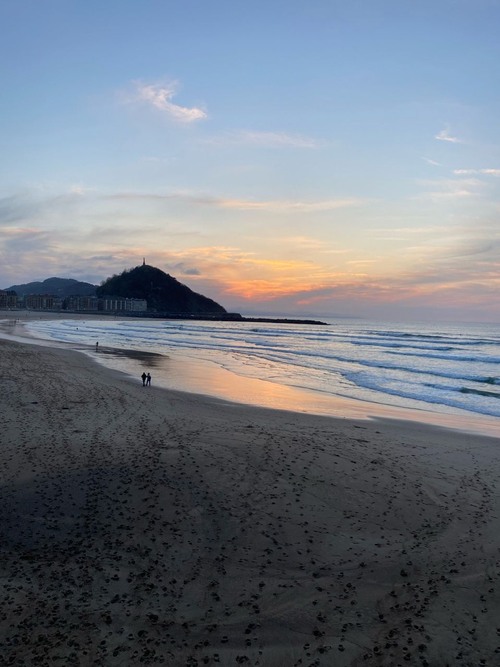 Zurriolako Hondartza and Del Padre Claret Plaza in Gipuzkoa, Spain, is one of the area's most beautiful and serene spots. The small lake provides stunning reflections of the surrounding circular hills and its proximity to the sea gives the air a special salty breeze. It is surrounded by a lush forest and is home to many types of animals, making it the perfect spot for birdwatchers. On the east side of the lake are some remains of a Pre-Roman settlement, which can be visited. Further down, near the lake's sea-facing side, is the gorgeous Del Padre Claret Plaza, surrounded by majestic old trees and offering spectacular vistas of the lake. It is the starting point of the long beach promenade that stretches along the lake's shore, full of different types of vegetation, bird species, and small beaches.
🌦 Información meteorológica
Obtenga información meteorológica y mucho más desde la aplicación. ¡Descárgalo gratis!
🚕 ¿Cómo llegar allá?
Obtén información de rutas (en coche, a pie, en transporte público, etc), y mucho más, desde la app. ¡Descárgalo gratis!
💬 Sugerencias y Comentarios
Incredible sunset in Donostia from Sagües sitting on the parapet.