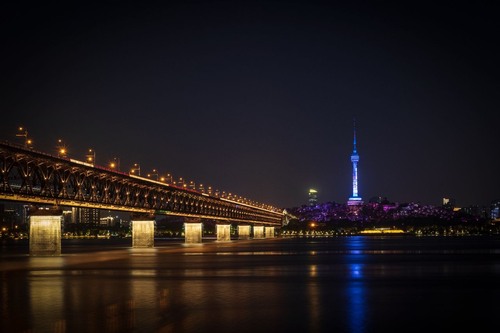 TOP
The Wuhan Yangtze River Bridge is a bridge that traverses the mighty Yangtze river in Wu Han Shi, China. Built in 1957, it was the first large scale bridge in China to span the Yangtze River. Also known as the First Yangtze Bridge, it is a double-decked truss bridge that carries both a railway and highway upon its span. Its on-ramp serves as an important access way to Wu Han and is popularly utilized by both foreign and local tourists. By day, the bridge's utilitarian aesthetic and its upwardly curved archway remains an impressive sight. By night, the bridge is lit up by hundreds of lights for a dazzling display against the backdrop of the Yangtze River. Visitors can go to the pedestrian path within the bridge structure to appreciate its beauty from different perspectives. The two terminals of the bridge also offer sightseeing towers and cafes for visitors to take in the stunning landscape of this site.
🌦 Información meteorológica
Obtenga información meteorológica y mucho más desde la aplicación. ¡Descárgalo gratis!
🚕 ¿Cómo llegar allá?
Obtén información de rutas (en coche, a pie, en transporte público, etc), y mucho más, desde la app. ¡Descárgalo gratis!