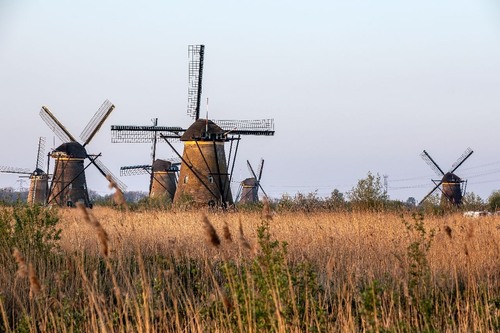 TOP
Alblasserdam is located in the Netherlands and is a great place to visit both for its beauty and rich history. Home to a great number of unique windmills, Alblasserdam is a great destination for visitors interested in beautiful historical architecture. The windmills come in different shapes and sizes, some of them towering more than 50 feet high! Be sure to take time to wander the cobbled pathways around the windmills and take in the incredible picturesque sights. The windmill villages make a great backdrop for an outdoor picnic and there are plenty of nearby rivers and canals to explore. Alblasserdam is a perfect place for those looking for an off-the-beaten-path experience. The area also offers great cycling opportunities and a selection of cafes, restaurants and pubs. Enjoy a day out surrounded by picturesque views, which you're sure to capture forever with your camera.
🏨 Hostales
🌦 Información meteorológica
Obtenga información meteorológica y mucho más desde la aplicación. ¡Descárgalo gratis!
🚕 ¿Cómo llegar allá?
Obtén información de rutas (en coche, a pie, en transporte público, etc), y mucho más, desde la app. ¡Descárgalo gratis!