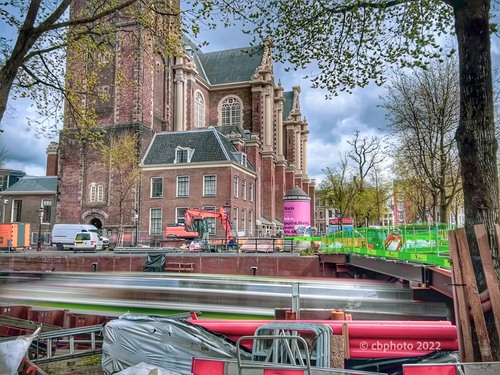 The Westerkerk is one of the most recognizable landmarks in the canal district of Amsterdam, Netherlands. Built in 1620, this Protestant Church is situated in the famous Jordaan district and is the tallest church in Amsterdam. It is topped with a copper spire that rises over the city's skyline. The Church features a graceful Classical design, with its interior originating from a 1645 renovation. Inside, visitors can explore the same floor plan that was designed by master architect Hendrick de Keyser. The walls and ceilings of the church are adorned with Baroque-style paintings and decorative sculptures, including an elaborate organ that dates back to the eighteenth century. Westerkerk is a popular destination for tourists and photographers due to its incredible architecture and unparalleled views of the city. It is also known for its live organ performances, which are common during summer weekends.
🏨 Hostales
🌦 Información meteorológica
Obtenga información meteorológica y mucho más desde la aplicación. ¡Descárgalo gratis!
🚕 ¿Cómo llegar allá?
Obtén información de rutas (en coche, a pie, en transporte público, etc), y mucho más, desde la app. ¡Descárgalo gratis!