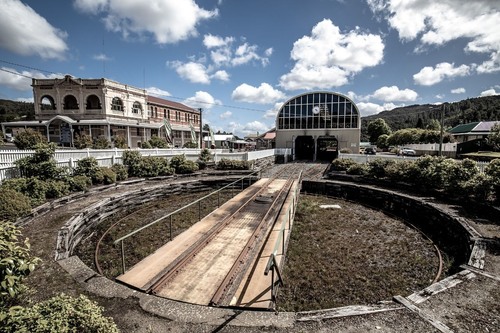 TOP
The West Coast Wilderness Railway is a journey like no other, taking travelers on a journey of adventure, and back through to the authentic 19th-century era of steam locomotives in Queenstown, Australia. The unique experience is made up of locally made museum quality carriages, strapped to steam-powered locomotives. Along the journey, the train passes through rainforest and dense woodlands, and along the gorges of King River, before reaching a stunning panorama of the remote wilderness. As the train hugs the ancient curves of the rocks, you can look out the window to spot the many species of wild birds, frogs and local wildlife. The nostalgic journey is further enhanced as the original steam locomotives release licks of white steam, signaling that they're ready to continue their arduous yet adventure-filled track.
🌦 Información meteorológica
Obtenga información meteorológica y mucho más desde la aplicación. ¡Descárgalo gratis!
🚕 ¿Cómo llegar allá?
Obtén información de rutas (en coche, a pie, en transporte público, etc), y mucho más, desde la app. ¡Descárgalo gratis!