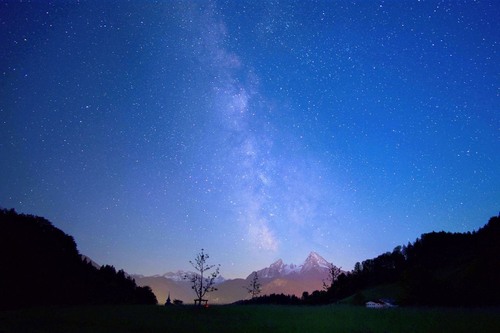 Watzmann Milchstraße is a beautiful mountain range in Berchtesgaden National Park in Germany. It offers amazing views over the area and is especially known for its incredible sunrises. With a maximum elevation of 2,713m, it is one of the most interesting and spectacular mountains in the Alps. It is an ideal spot for hikes, as it has several trails that offer incredible views over the Bavarian Alps. One of the highlights is the Jägerwand Viewpoint, which offers spectacular views over the national park and its surroundings. If you're lucky, you might even get to see a chamois or other wildlife on your hikes. In addition to the trails, there are several lookout points, like the Aschauer Alm Viewpoint. If you're feeling adventurous, there is also an option to do via ferrata and to climb up to the summit of Watzmann Milchstraße.
🏨 Hostales
🌦 Información meteorológica
Obtenga información meteorológica y mucho más desde la aplicación. ¡Descárgalo gratis!
🚕 ¿Cómo llegar allá?
Obtén información de rutas (en coche, a pie, en transporte público, etc), y mucho más, desde la app. ¡Descárgalo gratis!