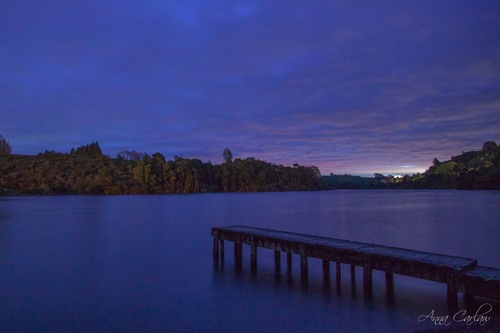 The Waikato River, in Maungatautari, New Zealand is an expansive hand-crafted river whose curved edges meander gracefully through lush meadows and hillsides. The remarkable river banks are picturesque and are ideal for exploring and admiring the stunning New Zealand landscape. From the Waikato River you can also witness the incredible Maungatautari Mountain Range, where ancient wetlands, forests, and farmland are blended together. If you fancy spending time on the river, you can get to its glorious green depths by kayak or dinghy. With many riverside village pubs along the way, it makes for a great spot for a leisurely weekend float. There are also plenty of other activities such as trout fishing and ballooning with many tour operators in the area for you to explore.
🌦 Información meteorológica
Obtenga información meteorológica y mucho más desde la aplicación. ¡Descárgalo gratis!
🚕 ¿Cómo llegar allá?
Obtén información de rutas (en coche, a pie, en transporte público, etc), y mucho más, desde la app. ¡Descárgalo gratis!