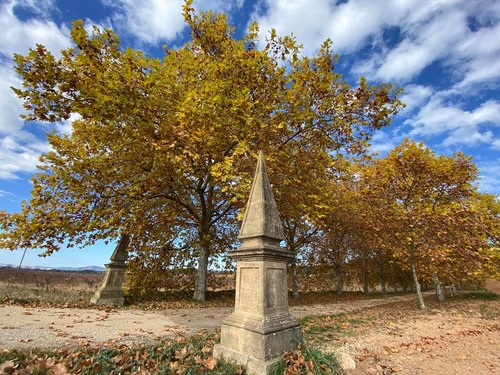 Villa Isjora is an 18th century Italianate villa located in Fontanares, Spain. Its main charm lies in the beautifully landscaped gardens which feature numerous plant species and a small pond, creating a perfect setting for relaxation and picnics in the warm Spanish climate. The villa is surrounded by a wall and it is possible to see the entire garden directly from the villa. Inside, an impressive stone staircase leads to an upper hallway featuring a panoramic view of the garden. The villa and its indoor spaces need to be visited to fully perceive its magnificence. The grand outdoor spaces at Villa Isjora make it popular amongst wedding and events planners. The impressive stone walls, the green lawns and the stunning views of the Mediterranean are sure to take anybody's breath away. Additionally, Fontanares offers a great selection of restaurants, bars, museums and other attractions to explore.
🌦 Información meteorológica
Obtenga información meteorológica y mucho más desde la aplicación. ¡Descárgalo gratis!
🚕 ¿Cómo llegar allá?
Obtén información de rutas (en coche, a pie, en transporte público, etc), y mucho más, desde la app. ¡Descárgalo gratis!