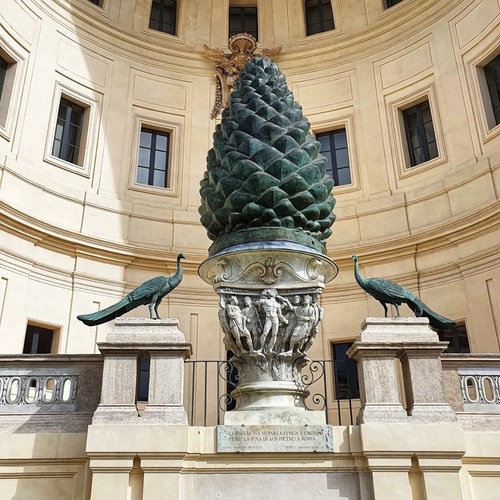 The Vatican Museum, located in the Vatican City, is home to a plethora of artistic and cultural treasures from the history of the Catholic Church. It is one of the world's largest and most important art collections. Visitors to the museum can explore the works of Renaissance masters, ancient sculptures, and various artifacts. The museum holds a vast collection of artwork, sculptures, and religious artifacts, such as mosaics and tapestries. Of particular interest are the Sistine Chapel, the Raphael Rooms, and the Stanze di Raffaello, some of the museum's most prized masterpieces. In addition, the museum houses an impressive collection of ancient Egyptian, Greek, and Roman artifacts. The museum also offers special events, such as concerts and guided tours of its collections. The Vatican Museum is a must-see for anyone interested in world history and art.
🏨 Hostales
🌦 Información meteorológica
Obtenga información meteorológica y mucho más desde la aplicación. ¡Descárgalo gratis!
🚕 ¿Cómo llegar allá?
Obtén información de rutas (en coche, a pie, en transporte público, etc), y mucho más, desde la app. ¡Descárgalo gratis!