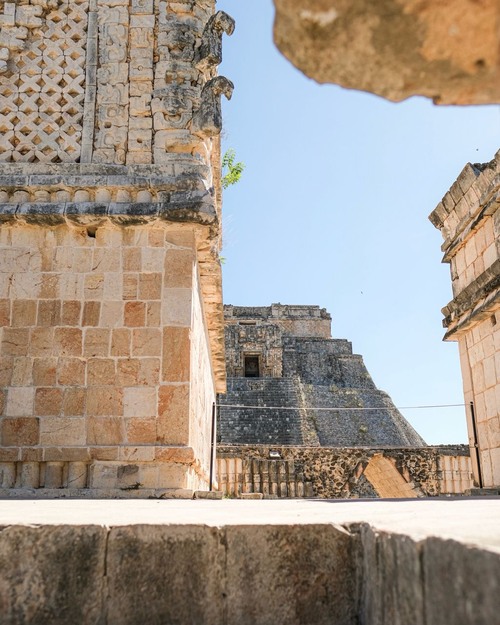 Uxmal Archeological Zone and Main Plaza is a pilgrimage site famous for its pre-Columbian ruins set along the Yucatan Peninsula in Uxmal, Mexico. A mysterious, highly advanced Indigenous civilization once occupied this ancient city, and the Mayan culture lives on through the preservation of its artifacts and temples. Visitors can view the iconic Pyramid of the Magician, the Governor's Palace, and the Nunnery Quadrangle, all of which walk through its immense grounds. Funeral chamber and sweat lodge provide insight into the Mayan spiritual practices. Learn about Native lifeways as you watch Mayan demonstrators produce everyday items like chocolate and pottery. Cultural performances at the Main Plaza are a must-see. Join the locals and explore the plazas and markets, or take a self-guided audio tour to learn more about Uxmal's rich history. This site is a fascinating window into the past and serves as an inspiration and reminder of the importance of preserving cultural heritages.
🌦 Información meteorológica
Obtenga información meteorológica y mucho más desde la aplicación. ¡Descárgalo gratis!
🚕 ¿Cómo llegar allá?
Obtén información de rutas (en coche, a pie, en transporte público, etc), y mucho más, desde la app. ¡Descárgalo gratis!