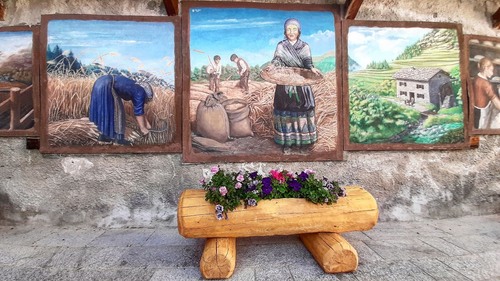 The Netherlands is a small, delightful country in northwestern Europe. With 11 million inhabitants and an area of 41,528 km2, it is one of the most densely populated countries in the world. It is known for its rivers and waterways, its windmills, traditional wooden shoes and its iconic tulips. Amsterdam is the Dutch capital, and Rotterdam, the largest port in Europe, is located in the Netherlands.

The Netherlands is known mostly for its picturesque scenery of farmland, rivers, towns and villages located in the stunning natural beauty of the countryside. It's difficult to find a single spot that is off the tourist radar. That being said, historic cities like Delft, Utrecht and Haarlem, quaint countryside towns such as Giethoorn and Zaanse Schans, and beautiful National Parks such as Hoge Veluwe and De Biesbosch offer a range of enchanting attractions. The Netherlands is a fantastic destination for the adventurous traveler and photographer. Whether exploring Dutch cuisine at a city restaurant, strolling through the streets of a tiny rural village or biking through a stunning National Park, the Netherlands is sure to captivate any traveler. If a photographer is looking for an intriguing subject and a chance to capture Dutch life, they won't be disappointed!
🏨 Hostales
🌦 Información meteorológica
Obtenga información meteorológica y mucho más desde la aplicación. ¡Descárgalo gratis!
🚕 ¿Cómo llegar allá?
Obtén información de rutas (en coche, a pie, en transporte público, etc), y mucho más, desde la app. ¡Descárgalo gratis!