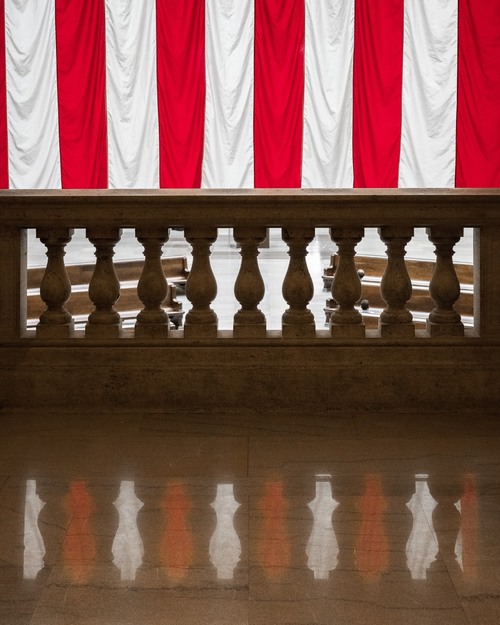 Union Station in Chicago is a historic train station, located in the West Loop Gate neighborhood. Opened in 1925, the Beaux-Arts structure is three city blocks long and considered the "Apostle of Modern Passenger Transportation". It is the busiest train station in the US, and it has Amazon Books, a Wolfgang Puck restaurant, and nearly two dozen high-end shops. The station's also become a popular venue for conventions and special events, including weddings, pop-up shops, and art exhibitions. Take a walk through the marble corridors or out to the bustling Great Hall, based on the design of an ancient Roman bath. Marvel at the grandiose stairs, coffered ceilings, and grand chandeliers of the semi-circular rotunda. For a fantastic view of the station and the city skyline, head to the concourse level on the west side, near the Great Hall.
🌦 Información meteorológica
Obtenga información meteorológica y mucho más desde la aplicación. ¡Descárgalo gratis!
🚕 ¿Cómo llegar allá?
Obtén información de rutas (en coche, a pie, en transporte público, etc), y mucho más, desde la app. ¡Descárgalo gratis!